News Archive | Delacamp AG
December 2018
DELACAMP® Kyocera™ Toner
for use in: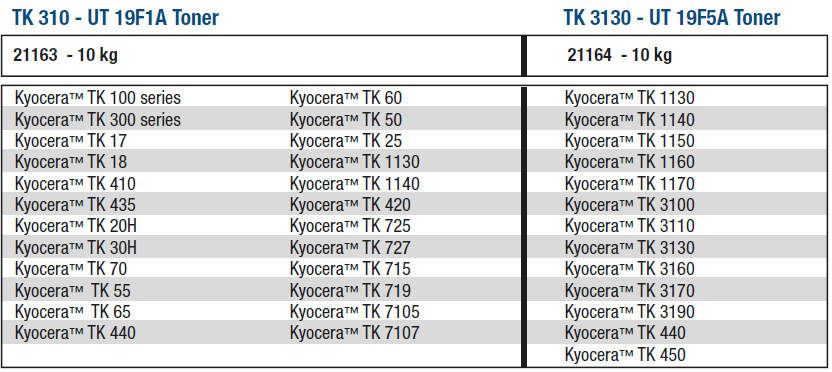 In order to facilitate our future Kyocera Toner offerings we have worked with our manufacturing partner (MCIC) to combine most available models into 2 toner formulas. These formulas will replace the current UT19F1,F2, F3 and F5 formulas in the near future. As you may have heard Mitsubishi will seize pulverized toner production in March 2019 and it is our objective to coorperate with Mitsubishi and a sub-contractor to continue to produce an exclusive Kyocera Toner for you.
While using the Mitsubishi formulas in combination with newer raw materials and toner manufacturing technology it will be possible to combine 4 formulas into 2 formulas.
---
June 2018
HP™ M12/M26
Cartridge Code OEM: CF279A
---
October 2016
Take advantage of CPT and Kaleidochrome colour toner
2003: 1st EA polymerised Toner released for the laser imaging AM.
2009: 1st 6 micron cize EA polymerised Toner released for the AM.
2013: Improved gloss level.
2014: Improvement for LGA and Nordic Eco Label conformity.
2016: Introduction of new generation EA polymerised Toner for lower fusing temperature engines.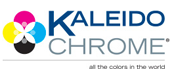 Uniformity of size and shape.

Controlled potato shape for easier cleaning with AM blades.

Smalles batch to batch variation in the industry.

Most consistent and reliable quality.
---
Exclusive distributor in EMEA for:


November 2015
Nordic Ecolabel Approved Colour Toner
Colours are our business. Our toner below are all Nordic Ecolabel Approved.
Superior toner solutions for use in:
HP™ CP 3525
HP™ CP1518 / 1525 / 1515 / M251 / 276
HP™ CP2025 / 1025 / M176 / 451 / 475 / 476
HP™ CP4525 / M252 / 551 / 553 / 651 / 680
HP™ CLJ4700 / CP4005
HP™ CLJ5500
HP™ CLJ3800 / 3600
HP™ CP6015 / M880 / 885
Samsung™ CLP680 / 415
Kyocera™ TK590 / 895 / 580 / 570 / 560 / 550 / 540
OKI™ 5650 / C310 / 330 / 331 / 510 / MC361 / 562
Lexmark™ C522 / 524 / 532 / 534
Dell™ 3110
Brother™ TN325 / 320 / 321 / 326 / 328
Ricoh™ 220 / 231 / 240 / 242 / 310 / 320
---
Exclusive distributor in EMEA for: