News Archive - Delacamp AG
November 2020
We are up and running!
We are looking forward to hearing from you!
info@delacamp.com
+49 40 32 58 28 0
DELACAMP was awarded the Quality Leader Award
at the RemaxWorld Summit & Expo 2020
in recognition of our top quality products and our continuous efforts to advance the cause of the circular economy.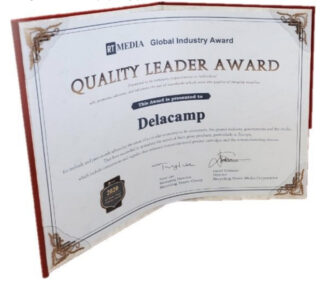 November 2020
We are up and running!
We are looking forward to hearing from you!
info@delacamp.com
+49 40 32 58 28 0
Mitsubishi Chemical Corporation (MCC) and Delacamp
announced the extension of the exclusive distributorship for Europe, CIS, the Middle East and Africa.