KUROKI appoints DELACAMP as exclusive distributor in EMEA
May 2015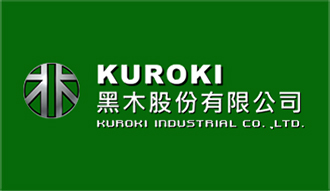 KUROKI appoints DELACAMP as exclusive distributor in EMEA
HAMBURG/GERMANY. May 27, 2015
Delacamp AG is pleased to announce that it has been appointed as the exclusive distributor in EMEA by Kuroki Industrial Co Ltd.
With immediate effect, Delacamp will have the exclusive rights to distribute all Kuroki imaging products in Europe, Middle East and Africa. These products will include the complete Kuroki product line of all drum cleaning blades for laser printers and copiers such as wiper and doctor blades. Kuroki blades are already widely used in the remanufacturing industry and have enjoyed high acceptance through the quality of the blades and the polyurethane material used.
Kuroki, which is headquartered in Taipei, Taiwan, has been in business since 1989 and started to produce blades back in 1991. The company employs over 400 personnel and puts great effort in developing new products through their R&D department. They specialize in polyurethane products with PU Rollers, PU Wheels, and Squeegees included in their portfolio.